CII-Tata Communications Centre for Digital Transformation

DX Awards 2022
Welcome to the CII Digital Transformation - Best Practices Award 2022 nomination.
The objective of the Award is to recognize excellence in Digital Transformation (DX) in India and facilitate sharing of information on Best Practices & Technologies. DX Award is the ideal platform for the organizations that have made outstanding contributions in the digital field to showcase their efforts and achievements.
Each nomination will be evaluated by the jury. The shortlisted entries will be invited to submit the presentation of their best practices in a prescribed format, along with an administrative fee. The formal presentations will be made in front of the jury before the final Awards day when the winners will be announced.

The last date to submit the entries is: 31 July 2022
Please fill up the details in the subsequent pages and provide detailed information for the juries to evaluate your nomination.

Regards,

Col Suhail Zaidi (Retd)
Head – Centre for Digital Transformation
---------------------------------------
Confederation of Indian Industry (CII)
Prof. Lord SK Bhattacharyya Centre
249F, Sector 18, Udyog Vihar, Ph IV
Gurugram, Haryana - 122015, India.

Email: suhail.zaidi@cii.in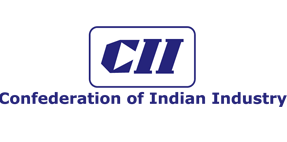 For any queries/clarifications, you may reach out to :
Abhishek Choudhary (email: abhishek.choudhary@cii.in | +91 9899274796)