How Customer-Centric Is Your Organization?
Designing a unique experience that delivers on customers' critical wants and needs at "Moments of Truth" is one of the best ways to drive 'stickiness' – but it is not easy.  It is however critical to a company's sustainable growth, especially during these challenging times where markets remain in flux and customer expectations continue to rapidly evolve.
Nevertheless, while it takes time and commitment, true customer-centric organizations can attest that the prize of enduring loyalty and sustainable growth is undeniably worth it.
In 
our three-part series on Customer Centricity
, Level5 Strategy defined seven core dimensions embodied by customer-centric organizations (depicted below and detailed further in the papers):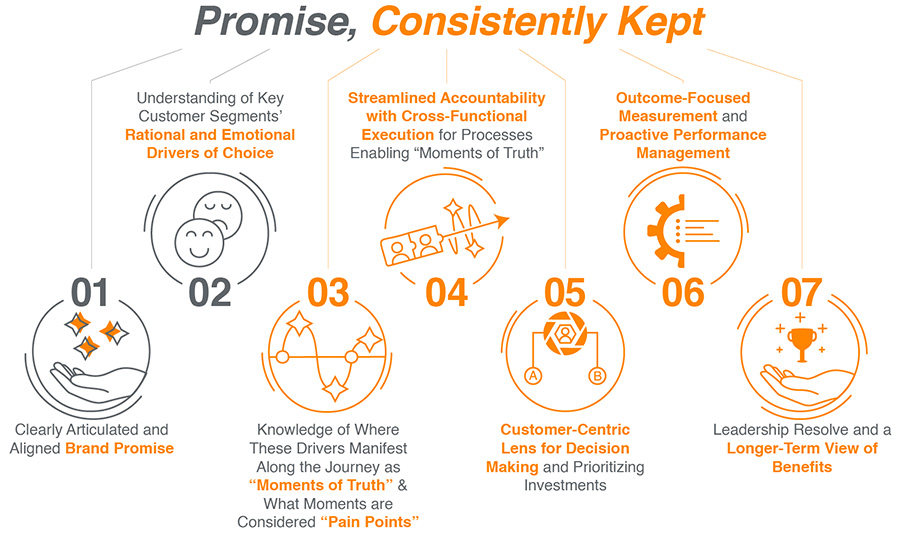 Along with these perspectives, we also created this self-directed survey to provide a clearer perspective on where your organization has built best-in-class capabilities and where there is room to grow.
In the latter half of 2020, we also used this survey to seek input from a diverse group of leaders across several sectors, roles, and geographies to identify and share their insights on their organization's customer-centric maturity. Our report sharing these insights can be found
here
.
By participating in this ongoing research, Level5 Strategy will share back with you our consolidated insights as well as specific analysis of your organization's performance against industry and broader panel benchmarks.

All data will be treated as confidential - only Level5 Strategy will receive and analyze the results.

The survey will take ~10 minutes to complete and we appreciate your participation.

To continue, please click Next.